Welcome to the Nuclear and Radiation Engineering Program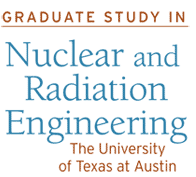 The Nuclear and Radiation Engineering Program (NRE) is seeking qualified graduate students for MS and PhD degrees. The NRE program is particularly interested in applicants with a strong background in mechanical or chemical engineering, physics, chemistry or applied math. This is a small, dynamic graduate program within the Department of Mechanical Engineering with strengths in nuclear fuel cycle, nuclear forensics, nuclear non-proliferation, applications of robotic handling of special nuclear materials and neutron beam port technology.
Educate the next generation of leaders in nuclear science and engineering.
Conduct leading research at the forefront of the national and international nuclear community.
Apply nuclear technology for solving multidisciplinary problems.
Provide service to the citizens of Texas, the United States and the international community.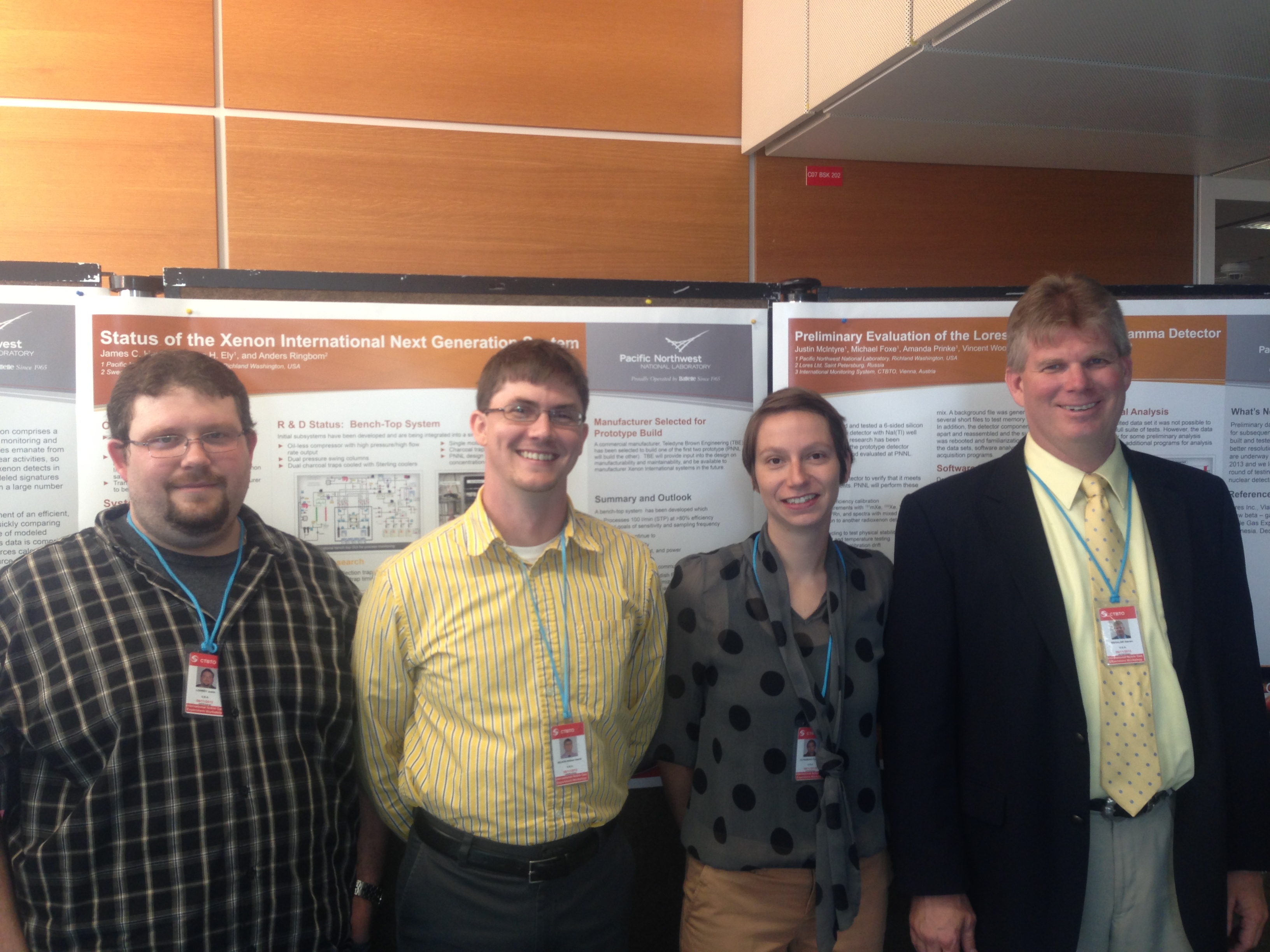 Steven Biegalski travelled to Vienna, Austria to attend the International Noble Gas Experiment Workshop from November 4-8,2013. From left to right are Justin Lowrey, Post-Doctoral fellow at Pacific Northwest Lab and his former PhD student, William Wilson and Franziska Klingberg two of his current PhD and Steven Biegalski. Presentations give were on "Nontraditional Radioxenon Isotope Measurements," F. Klingberg, S. Biegalski, R. Gomez, A. Prinke, D. Haas and "Cosmic-Ray Induced Production of Noble Gases," W. Wilson, C. Johnson, S. Biegalski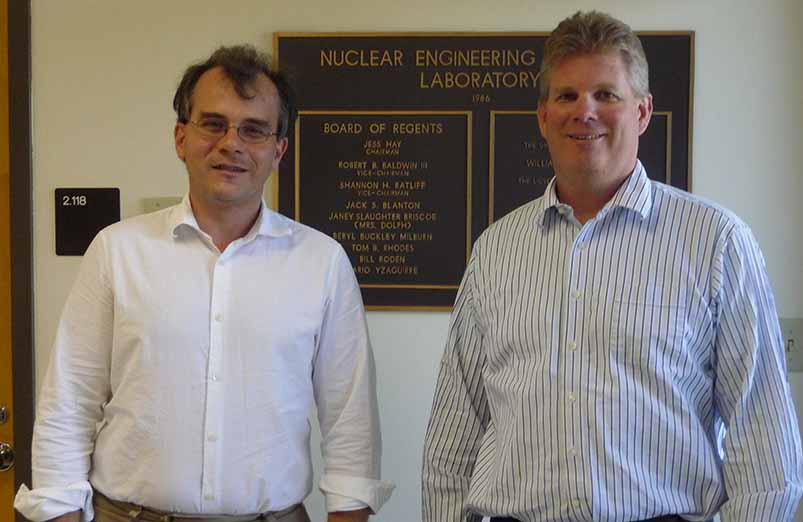 Nuclear and Radiation Engineering Program faculty have won $484,000 through the 2013 DOE Nuclear Energy University Programs (NEUP). Associate Professor Erich Schneider (L) won $296,000 for his proposal entitled "Cost and System Analysis of Innovative Fuel Resources Concepts." This project will develop and test braided polymer fiber adsorbents that surpass the sorption capacity, selectivity and durability of the best existing technology to recover uranium from seawater. Professor Steven Biegalski was awarded $188,000 for "In-Core Neutron Detectors for the University of Texas at Austin TRIGA Reactor." The upgrade will include a wide range neutron flux channel and self-powered neutron detectors for monitoring the flux in experimental locations and associated electronics. This will reduce electronic noise, allowing for the reactor to operate closer to its licensed power level. Dr. Biegalski's proposal was enabled by $50,000 in matching funds being provided by Associate Dean of Research, Dr. Ekerdt's office. These new awards augment the three ongoing NEUP projects won by NRE faculty in 2011 and 2012, putting the total value of NEUP funding at UT-Austin well in excess of $1M.

The first three PhD students in the Nuclear Robotics Group, Kyle Schroeder (L), Brian O'Neil (C) and Joshua Williams (R) graduated in summer, spring and summer 2013 semesters, respectively. The Nuclear Robotics Group is an interdisciplinary research group associated with the Nuclear and Radiation Engineering Program. The mission is to deploy advanced robotics in hazardous environments in order to minimize risk for the human operator. Brain had a DOE Nuclear Engineering University Program fellowship while Kyle and Joshua were supported by Los Alamos National Laboratory. Brian has a post-doctoral position at Los Alamos and is working to apply advanced robotic motion planning, sensing and control to the problems of material handling and component assembly. This work will permit broader deployment of robotics in nuclear facilities, reducing radiation exposure to workers as well as the incidence of ergonomic injury. Joshua has a staff position at Los Alamos as an R&D Engineer with MET-1 the Actinide Engineering and Science group. He is working on several of the special nuclear material processes in the Plutonium Facility (PF-4) as well as with the processing lines that electrorefine plutonium and recover tritium-contaminated materials. Kyle has a post-doctoral position at Arizona State University to study powered robotic prosthetic ankles and will be looking at novel methods of control for these devices.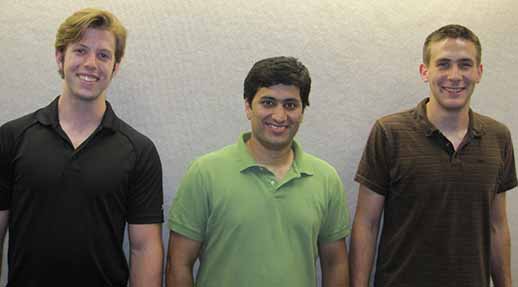 Mechanical Engineering students James Kendrick (left) and Ryan Tipps (right) and Physics student Jay Joshi (center) are three undergraduate research assistants supported by a $15,000 gift from AREVA (www.areva.com) through the generosity of Dr. Finis Southworth, Chief Technology Officer in Lynchurg, Virginia and Paul Murray from AREVA Federal Services, in Charlotte, North Carolina. James is working with Dr. Steven Biegalski on monitoring used nuclear fuel, while Ryan Tipps is working with Dr. Erich Schneider on a study to show economics of natural gas on generation capacity in US over the medium to long term, and Jay is involved a policy project review of documentation from anti-nuclear groups with Dr. Sheldon Landsberger.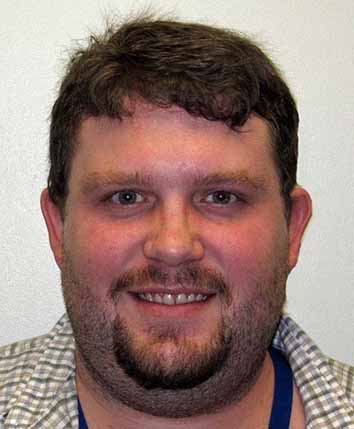 Justin Lowery successfully defended his PhD dissertation on Subsurface Radioactive Gas Transport and Release Studies using the UTEX Model. Justin has accepted a position at Pacific Northwest National Laboratory. The underground transport of environmental xenon (UTEX) model is a finite-difference code that was developed to simulate the transport of radioxenon from an underground nuclear detonation to the surface. UTEX handles a time dependent source term and includes the effects of radioactive decay to determine isotopic signatures of the various radioxenon species as a function of release time. The model shows that significant perturbations in the isotopic signatures are possible under some geologic conditions. Transport of radioxenon gas in UTEX is driven in large part by atmospheric pumping. A study was undertaken to characterize the dependence of resulting isotopic signatures on the various geologic and physical parameters that define the system model. Additionally, the model was used to roughly simulate isotopic measurements at various depths and position; the potential dependence of isotopic radioxenon fractionation on sampling depth and lateral position between fractures was examined.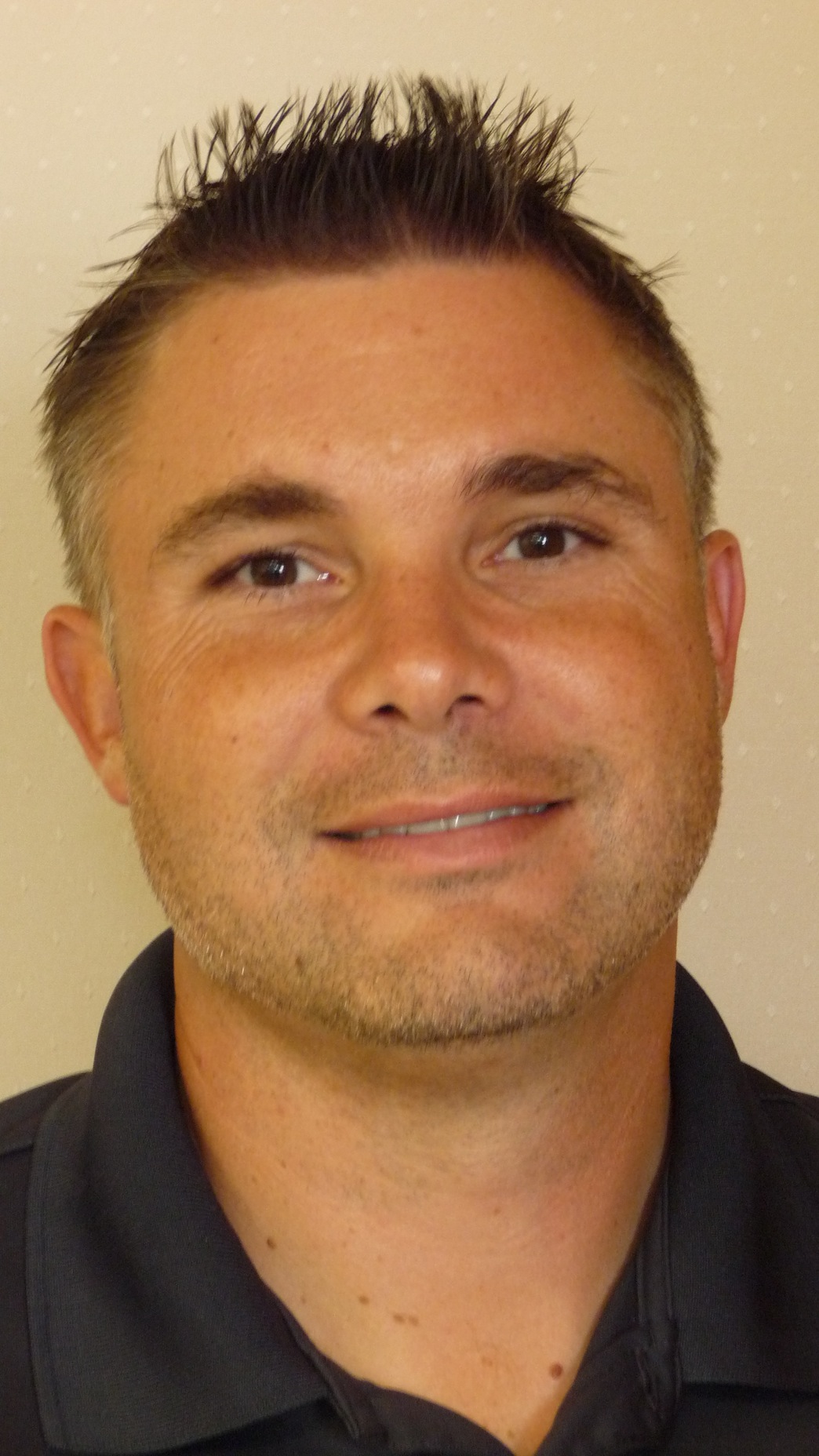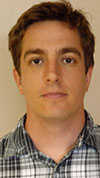 On the left is Captain Jacob Morton who has a two year educational leave of absence from Fort Hood, Texas. He will be working in health physics and nuclear instrumentation research for his MS and is fully paid for by the US Army. Jacob is a health physicist at Fort Hood. In the middle is Michael Yoho who was a Sargent and Infantry Team Leader in the US Army. Michael received the highest award from the University of Texas (Powers Fellowship) to be supported for his PhD work which is in nuclear forensics with Los Alamos National Lab. Michael graduated from Mechanical Engineering with a 3.94/4 GPA. Before attending University of Texas he served in Iraq for several years and was honorably discharged. On the right is Raymond Lane who served in the US Nuclear Navy for 13 years as an Engineer Watch Supervisor among his other duties. Raymond is currently working at the South Texas Project Electricity Generation Station (Nuclear Power Plant) in Bay City, Texas 75 miles south of Houston and is pursuing his MS degree as a distant learner.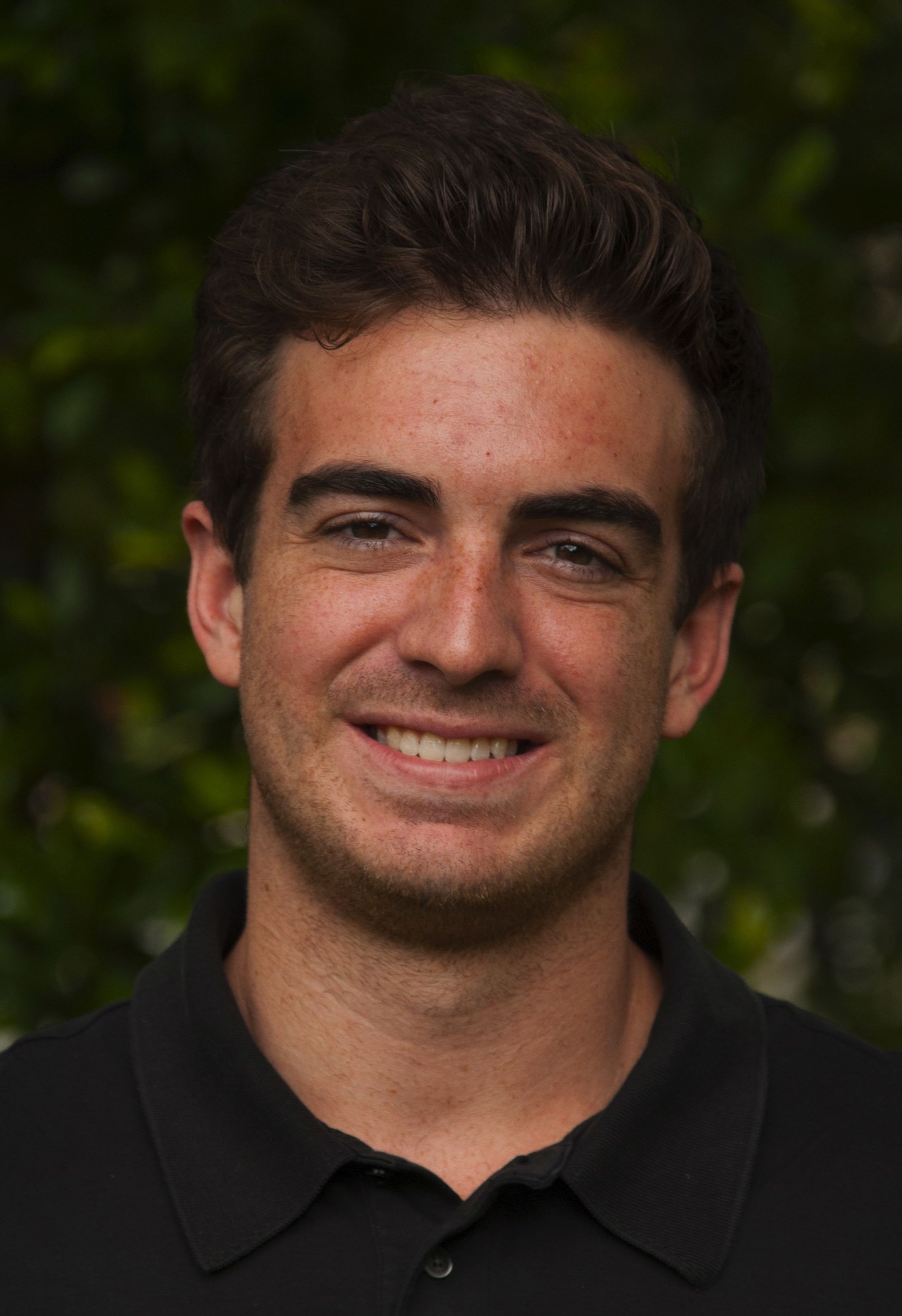 Mechanical Engineering graduate student Cameron Knapp has received a certificate of appreciation from the National Nuclear Security Administration (http://www.nnsa.energy.gov/) for work completed at Los Alamos National Laboratory. The certificate is for contributions made to a Department of Energy milestone project for the various components in the United State nuclear stockpile. Cameron is currently working on an MS thesis with Dr. Desidero Kovar from Materials Engineering and Dr. Sheldon Landsberger from the Nuclear and Radiation Engineering Program in thermo-mechanical characterization of additive manufacturing, specifically the Laser Engineered Net Shaping (LENS) process.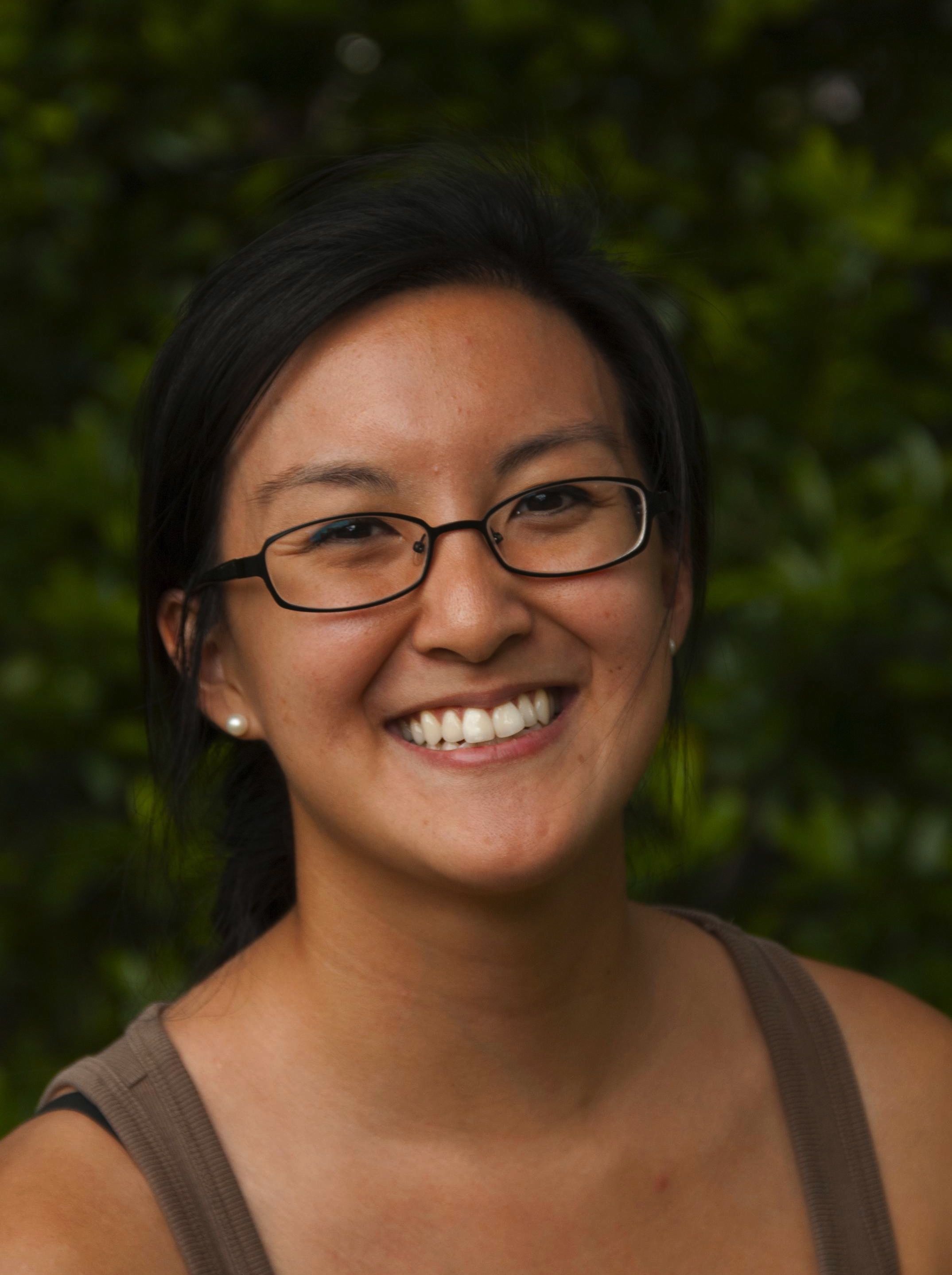 Urairisa (Birdy) Phathanapirom wins the prestigious Department of Energy Nuclear Energy University Program(NEUP) three year fellowship worth a total of $155,000. She was selected among only 31 students across the twenty universities in nuclear engineering and non-nuclear engineering programs. Birdy is completing her MS with Dr. Erich Schneider in nuclear fuel cycle research (http://energy.gov/ne/nuclear-reactor-technologies/nuclear-energy-university-program)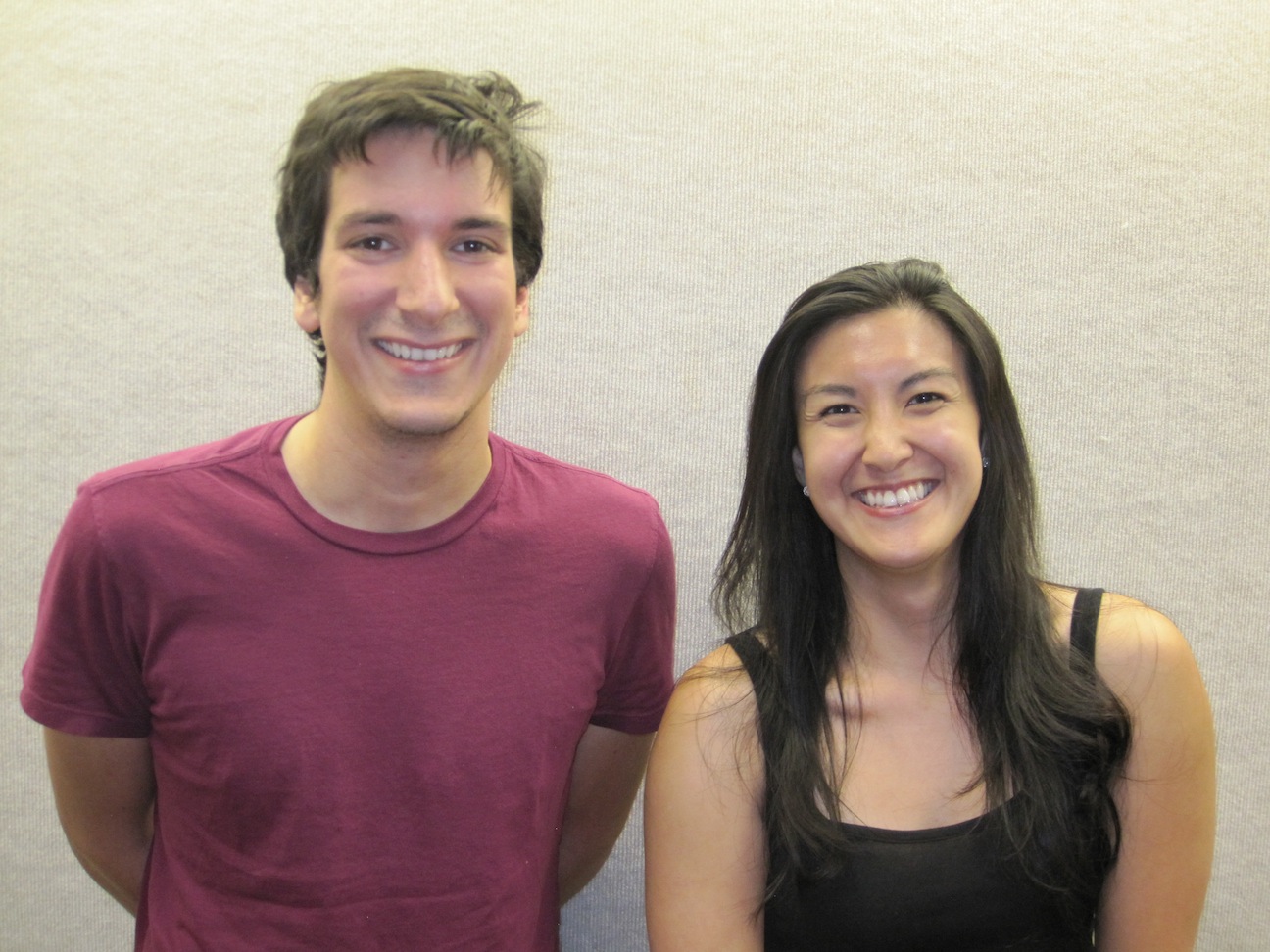 Urairisa Phathanapirom, a master's degree student in Nuclear and Radiation Engineering, has been awarded a Second Place prize in the Open Competition in the category of Energy Policy. Her award-winning research paper, "A Monte Carlo Approach to Uranium Front End Market Analysis," was presented at the American Nuclear Society Student Conference in April 2013.
Kenneth Dayman, a Ph.D. student in Nuclear and Radiation Engineering, has been awarded a Second Place prize in the Open Competition in the category of Materials Protection, Control, and Accountancy. His award-winning research paper, "Feasibility of Fuel Cycle Characterization Using Multiple Nuclide Signatures," was published in the Journal of Radioanalytical and Nuclear Chemistry in April 2013.
Read more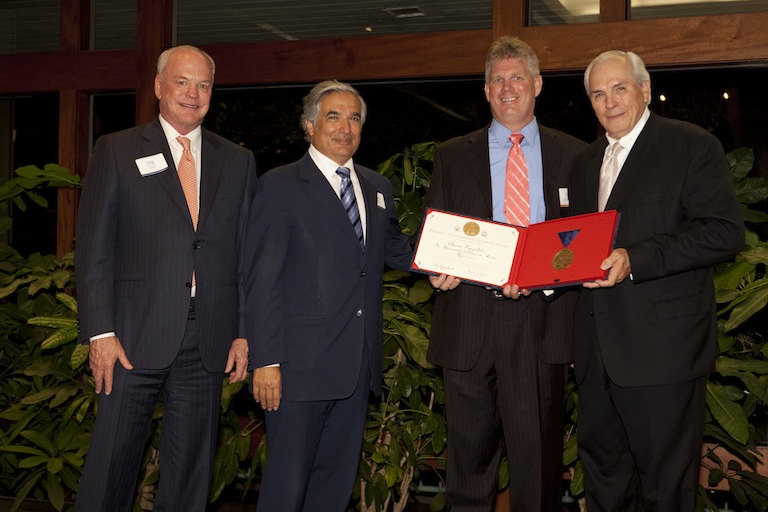 Dr. Steven Biegalski is awarded prestigious teaching award. The Board of Regents of The University of Texas System has chosen 26 faculty members from The University of Texas at Austin to receive 2013 Regents' Outstanding Teaching Awards, its highest teaching honor. The awards program is one of the nation's largest monetary teaching recognition programs in higher education, honoring outstanding performance in the classroom and dedication to innovation in undergraduate instruction. Along with a medal Steven Biegalski received a $25,000 prize. Dr. Biegalski's dedication to teaching and high accolades he has received from his students and peers proves that one can still have an excellent research program and excel in teaching.
Read more at http://www.utexas.edu/know/2013/08/21/regents-outstanding-teaching-awards/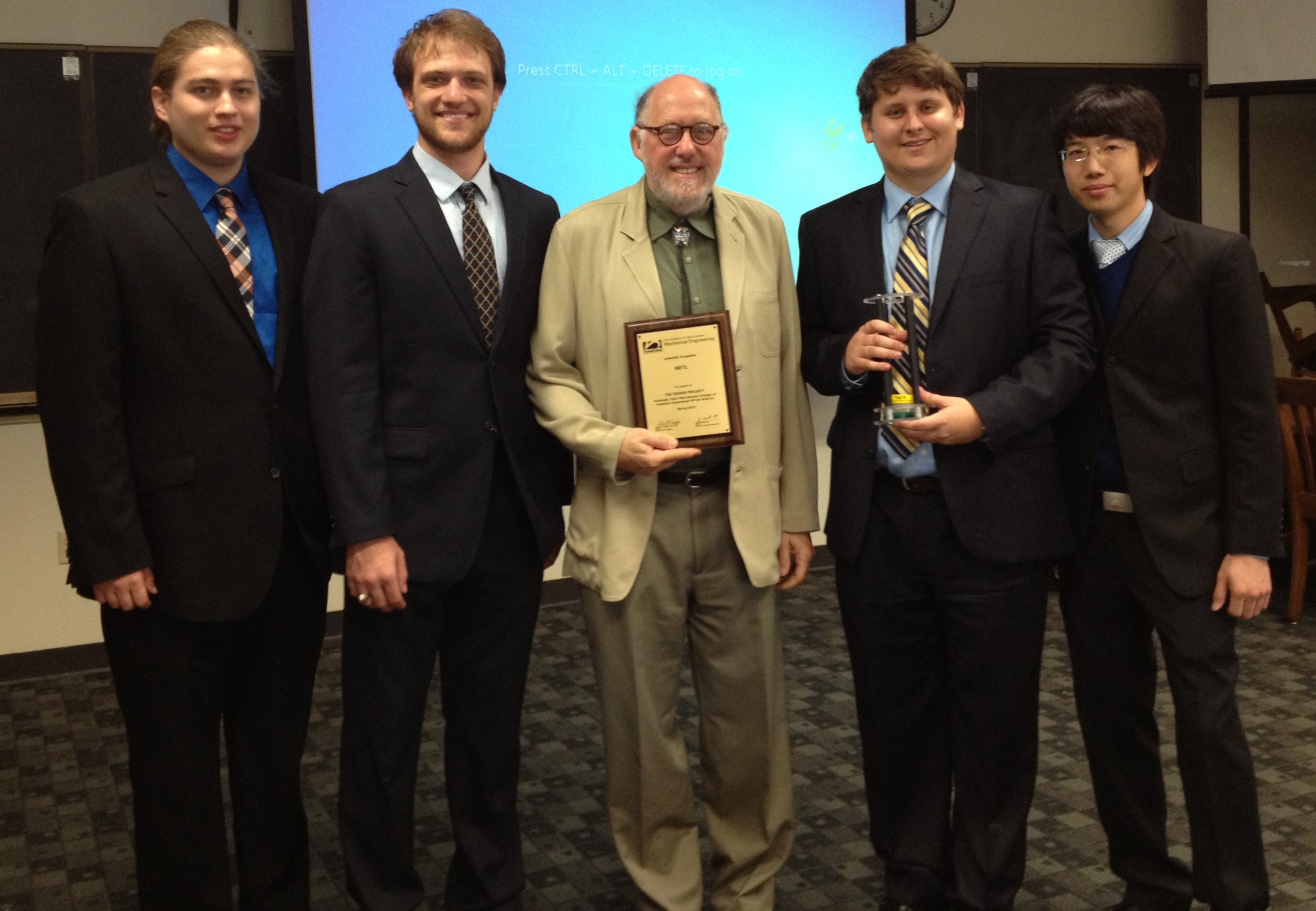 Dr. Landsberger receives a plaque of recognition from the Senior Design Project for mentoring undergraduate students (from left to right) Elan Herrera, Chris Hoffman, Sam Woelke and James Tonthat on their project on Automatic Petri Dish Sample Changer for a Compton Suppressed HP-Ge Detector. This work was supported by the Department of Energy Nuclear Engineering University Program (NEUP) instrumentation grant for the Implementation of a Low-Level Gamma-Ray Counting Facility. Once constructed and implemented the automatic sample changer will be integrated into a new detector will allow multiple samples for naturally occurring radioactive materials counting to be automatically processed saving a lot of time in human resources. This facility will be used in conjunction with our on-going collaboration with Enviroklean Product Development Inc. (www.epdi.biz) in the determination of elevated radioactive constituents in the waste products from the oil and gas exploration in west Texas. Other projects will include determination of Cs-137 in soil samples for contamination and erosion studies, and geochemical vertical distribution of natural radioactivity in soil.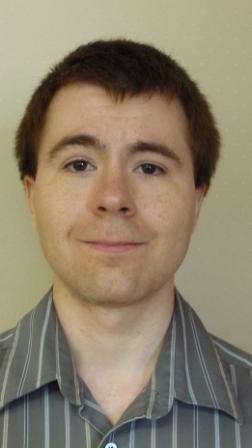 Donald Millsap, who received his MS in December, 2012, has accepted an offer to work as a nuclear power engineer at the Knoll Atomic Power Laboratory (KAPL) at the Kesselring site in West Milton, New York. The work involves maintaining and running the reactor facility onsite as well as contributing to the training mission of the US Nuclear Navy. Don will join other current distance learning students from KAPL in Albany, New York and Bettis Atomic Power Laboratory in West Mifflin, Pennsylvania in helping maintain the nation's Nuclear Navy program.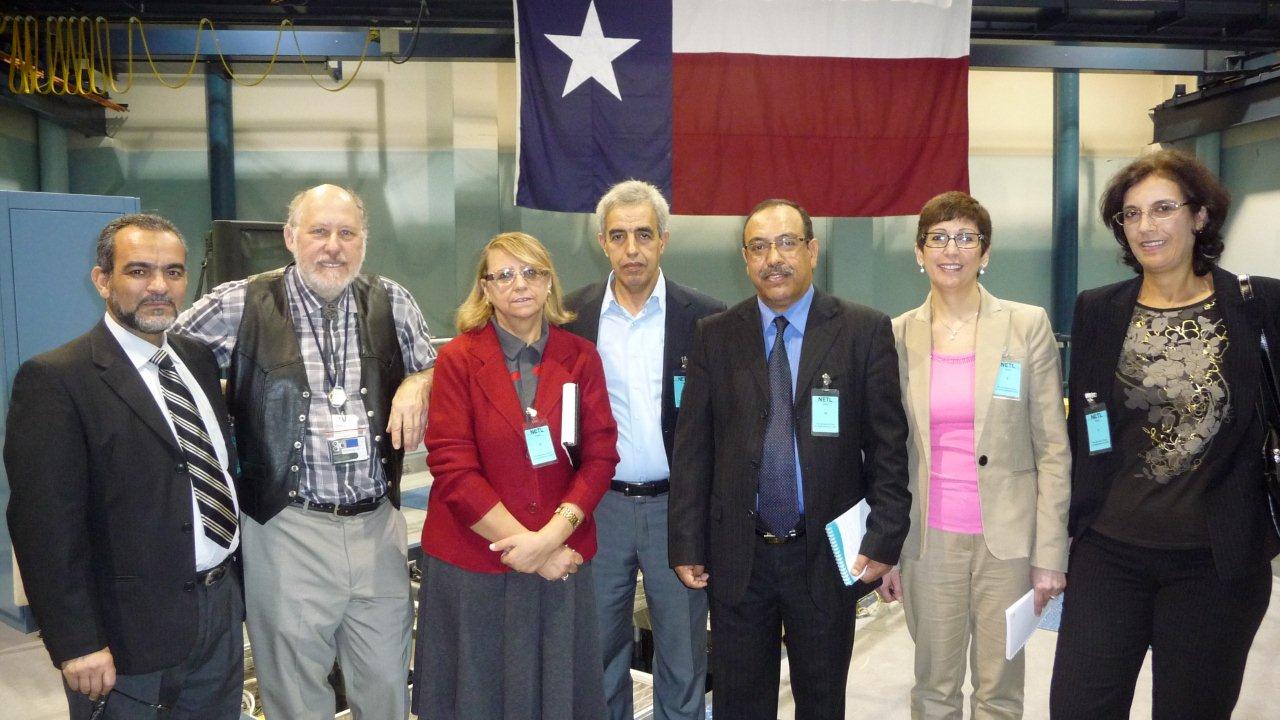 A Nuclear Security Workshop was held for six Moroccan Professors at the Nuclear Engineering Teaching Lab on February 8 and 11, 2013. This event was sponsored by Partnership of Nuclear Security (PNS) and CRDF Global.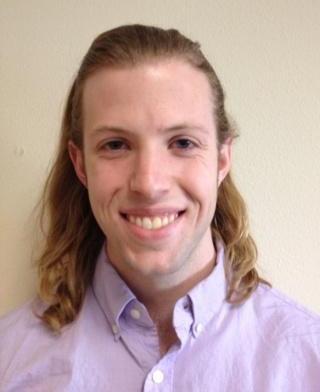 James Kendrick, an undergraduate in the Mechanical Engineering Department and in the Nuclear and Radiation Engineering Program, has been offered a summer position as Research Fellow with Penn State's Toshiba-Westinghouse Undergraduate Fellows Program. As a Research Fellow, he will have an outstanding opportunity to gain valuable research experience in the nuclear field at Penn State, participate in professional development opportunities, and network with high-level Toshiba-Westinghouse executives.
(http://www.me.utexas.edu/news/2013/0513_kendrick_internship.php)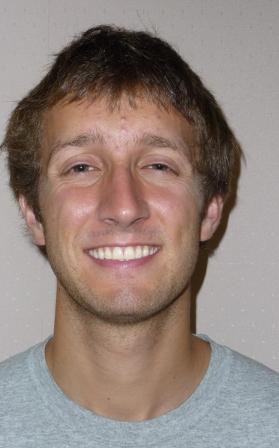 Steven Horne has accepted a staff position at Sandia National Lab in the Contraband Detection Group. He will be working alongside Greg Thoreson, a recent PhD student (summer 2011) of Dr. Erich Schneider. His work will include applications of gamma-ray spectroscopy to a variety of nuclear security initiatives. Steven is expected to earn his PhD in May, having been on a DHS Nuclear Forensics Fellowship for the past several years. Our PhD and MS students continue to get excellent job opportunities at the national labs and it is very gratifying to see them at LANL, SNL, ORNL, LLNL, PNNL, KAPL as well as the NRC.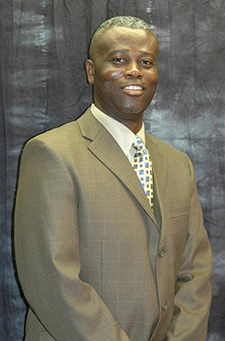 Dr. David Dodoo-Amoo, a Nuclear and Radiation Engineering alumni from 2002, has graciously set up an annual $1000 scholarship. The recipient of the scholarship will be an undergraduate student in the NRE program in Mechanical Engineering or an undergraduate student in the Radiation Physics Option from the Physics Department who is taking nuclear engineering courses within ME. Originally from Ghana, David is now a Senior Medical Physicist at the Dallas office of West Physics Consulting, LLC. He received his PhD on a research topic funded by Los Alamos National Lab - "Development of Composite Materials or Non-Leaded Gloves for Use in Radiological Hand Protection". David also is a member of the Diagnostic, American Board of Radiology.
Other Research Opportunities

Materials Engineering
The Materials Science and Engineering , MSE is a major technical area within the Mechanical Engineering Department at The University of Texas at Austin and there are close research collaborations in various research projects using the facilities at the Nuclear Engineering Teaching Lab. Visit Materials Engineering
Operations Research/Industrial Engineering
The Operations Research Group/Industrial Engineering (ORI), is a major technical area within the Mechanical Engineering Department at The University of Texas at Austin and there are close research collaborations in optimal decision making and the modeling of deterministic and probabilistic systems.
Visit Operations Research/Industrial Engineering