News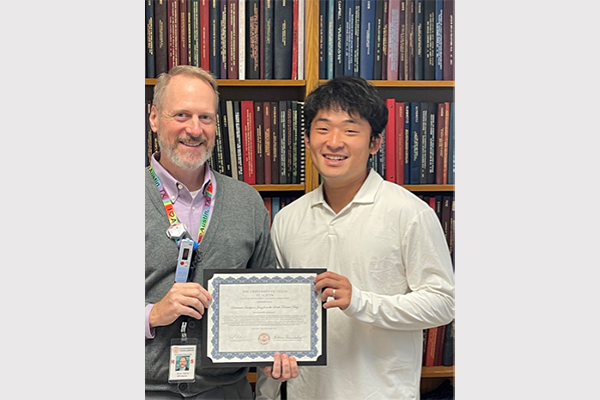 Dr. Charlton Presents Certificate of Achievement to Lieutenant JunHyeon Jang
Dr. Charlton presents a certificate of achievement to Lieutenant JunHyeon Jang from the Republic of Korea Navy for his three-month practicum in nuclear engineering. Lt. Jang who was sponsored by the ROK Navy, studied basic and advanced concepts in nuclear engineering, health physics, and participated in research reactor experiments.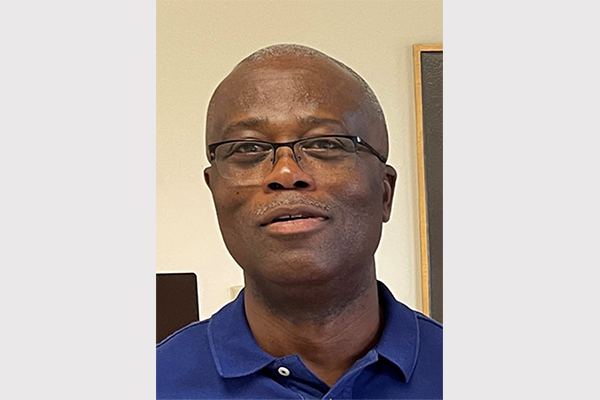 Dr. David Dodoo-Amoo Donates for Scholarship
Dr. David Dodoo-Amoo donates $1000 for an undergraduate scholarship. David who graduated in 2002 from the NRE program is currently employed at Landauer radiation instrumentation as a medical physicist.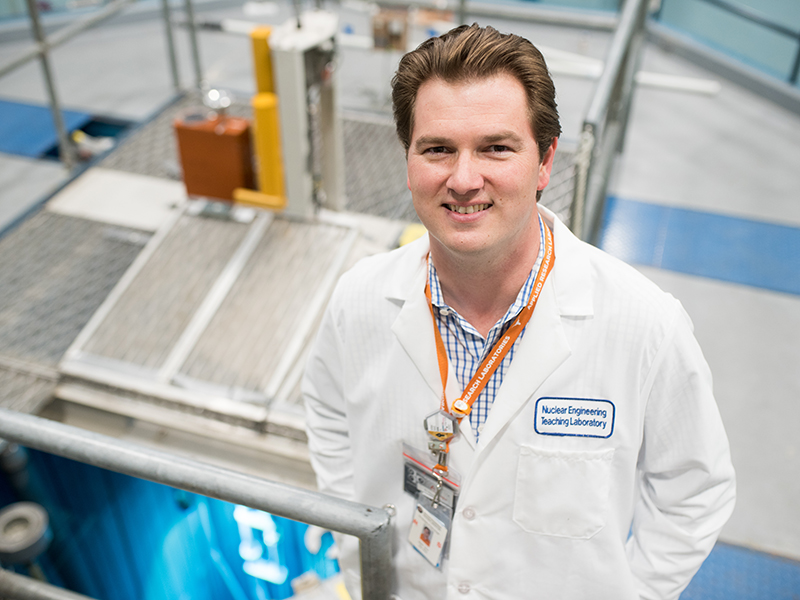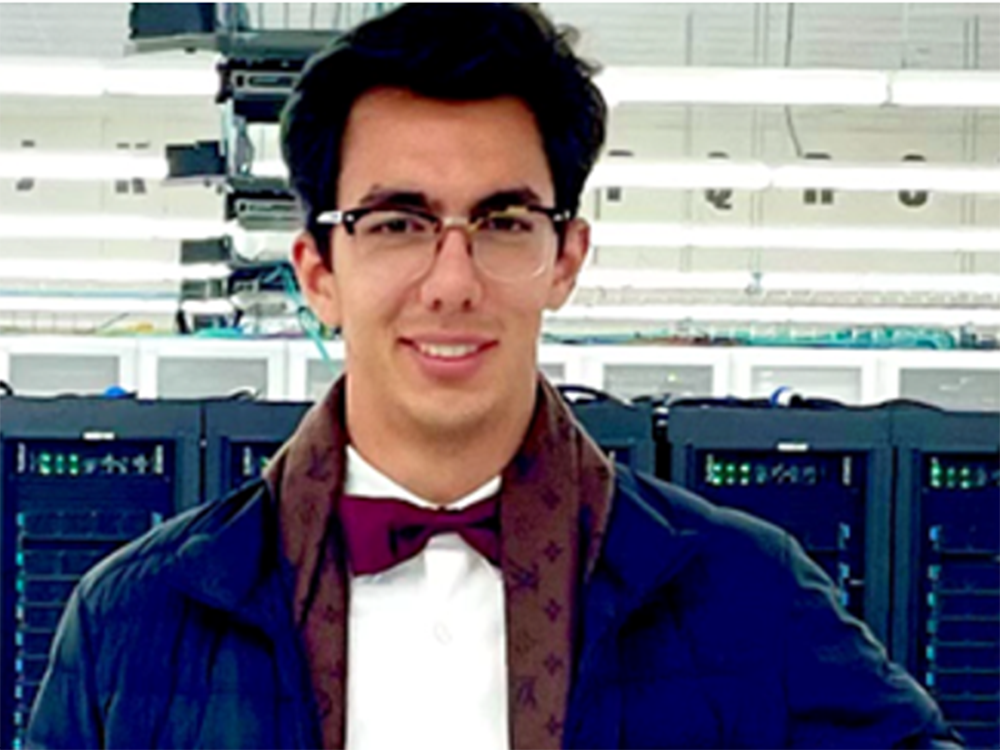 UT NRE to Host the Prestigious 2025 Nuclear Critical Safety Division Topical Event
The University of Texas Nuclear and Radiation Engineering Program (UT NRE) is proud to announce that it will host the prestigious 2025 Nuclear Critical Safety Division Topical event. This gathering will bring together approximately 250 renowned scientists and engineers, who will showcase their groundbreaking research and insights in critical safety. The event's focus areas encompass a wide spectrum, including operational criticality safety, experimental criticality, nuclear data analysis, and the development of radiation transport codes. UT's American Nuclear Society chapter with its President Andres Fierro is dedicated to ensuring the success of this event. UT ANS is committed to facilitating a seamless experience for attendees. Our efforts will extend to organizing captivating facility tours, extending support to students participating in presentations, and orchestrating engaging activities within the vibrant city of Austin. We look forward to fostering an environment of collaboration, innovation, and knowledge exchange during this significant event.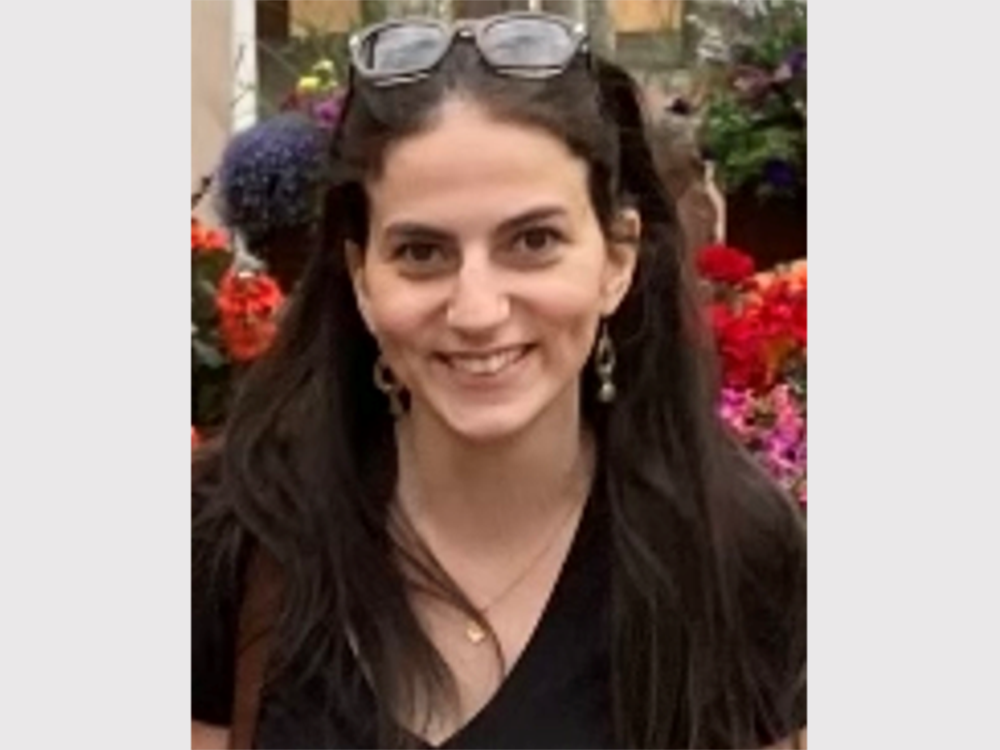 Conny Egozi is the INMM and ESARDA J. D. Willians Divisional Winner
PhD student Conny Egozi is the Institute of Nuclear Materials Management (INMM) and ESARDA (European Safeguards Research and Development Association) J. D. Willians Divisional Winner in Materials Control and Accountability for her paper "MCNP Characterization of 239Pu with PGAA for Minimum Detection Limits". This work was published in the Proceedings of the INMM & ESARDA Joint Annual Meeting May 22-26, 2023, Vienna, Austria.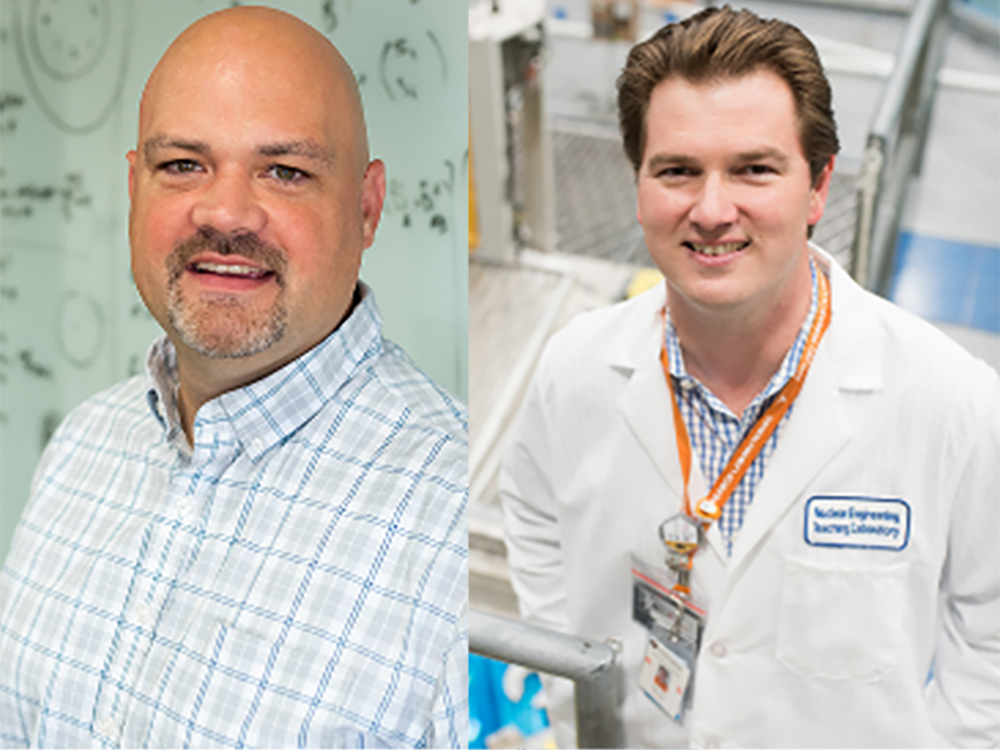 Clarno and Haas Awarded $18 Million
Kevin Clarno and Derek Haas received $18 million from the State of Texas to perform research that would analyze operational data from molten salt nuclear reactors across the country. The team plans to use collected data to build computer models in order to predict the reactor's future operating conditions – a "digital twin" to the physical reactor.
Landsberger, Charlton, and Lapka Receive $625,000 from Oak Ridge National Laboratory Uranium Science & Technology Center
Sheldon Landsberger, William Charlton, and Joseph Lapka received $625,000 for five years from Oak Ridge National Laboratory Uranium Science & Technology Center to train undergraduate research assistants in uranium nuclear fuel cycle research. Included in this education grant are three-four summer internships for Historically Black Colleges and Universities (HBCUs) and Minority Serving Institutes (MSIs).